Regulating the attendance of field workers is nothing new in the agricultural industry. In fact, it is one of the activities in the field on which the most emphasis is placed by the labor laws .
For decades, this routine task was carried out through traditional methods. However, with the advent of technology, its execution has evolved and many companies in the industry are leaving the control of mobile assistance in the hands of Artificial Intelligence (AI).
The agricultural sector is growing. Its reactivation, in the context of the new normality, forces companies to adapt and use digital tools to strengthen their operations and obtain better results.
In the course of this transformation, technology has become a fundamental ally, providing countless benefits for companies. Thus, the classic attendance book has been left aside, giving more prominence to computerized and automatic recording systems, at where the attendance of collaborators in their field activities is transparent.
In Chile, controlling the attendance of field personnel through mobile devices is a growing trend. Workers are increasingly having access to this type of technology, according to a report by a Bloomberg article .
Companies are aware of this phenomenon, especially because it increases employee productivity and allows HR managers to clearly manage employee absenteeism.
Control of personnel attendance in the field with mobile devices.
The agricultural industry depends on the presence of workers in the field in order to fulfill its function. As managers, bosses or leaders of companies in the sector, it is of utmost importance to know when an employee went to the field and at what time.
Having access to this information not only allows for efficient management in order to enhance the work of the land, but also complies with the legal principles that require companies to provide staff attendance indicators such as employee arrival and departure times, hours worked, overtime, shift assignment, absence management, marking, administrative and self-management tools, as required by regulation 2927/58.
In this context, technology in attendance control is key. At Agroprime we have a powerful technological solution, created to have an optimal attendance record in companies of the agricultural sector.
This tool makes it possible to monitor the attendance of field workers through mobile devices. There are multiple ways to identify workers, these can be through the following options: wristband reader with NFC technology, QR code or ID card barcode reading andQR code or ID card barcode reading and facial recognition. recognition facialall by means of a mobile device with a camera. A manual registration can also be made through a mobile device or computer, informing the name and document number of the worker.
This tool is a support in the operation of organizations and among its many benefits are the provision of accurate data on the presence of an employee in the field and better management in terms of the distribution of personnel according to their production levels.
This automatic system has a web-based administration platform, with views for the employer, a labor inspectorate (DT) and a self-management profile for the employer. These profiles allow the employer to supervise the attendance of his employees, the DT's supervisors to have easy access to the supervision of good labor practices and the employer to manage and verify his vacation days, leaves, etc. It also provides reliable reports that can be submitted to the Labor Directorate in the event of an audit.
It should be noted that this application works in an integrated manner and is able to collect information and data on the equipment that is working the land in a company. The application works completely offline and backs up all the information in the Microsoft Azure cloud.
Its implementation does not require much effort. It operates intuitively and processes each worker's attendance in real time with accuracy and no margin of error in the control of hours worked.
Why implement attendance control through mobile devices in agricultural companies?
The agricultural sector does not stand still and its workers remain operational 24/7. Having a digital attendance system through mobile devices eliminates the current control schemes and creates a management instance in which both employees and employers can know how many hours they worked per month.
More precision
Keeping employee attendance in the traditional way increases the likelihood of finding errors or inaccurate counts at the end of the month. However, by implementing Agroprime's software in your company, this headache goes away as the application offers accurate reporting on the dynamics of each employee.
24/7 security
Our time attendance solution uses Microsoft Azure, a public cloud services platform that supports a wide variety of operating systems, databases, programming languages, devices, digital tools, and more.
In this way, as a company, we offer an intelligent solution capable of providing confidentiality, integrity, transparency and availability of customer and employee data.
Likewise, our work goes far beyond the use and implementation of the application. We also provide security threat analysis and reporting; proactive search and audit services that strengthen the tool over time.
Quick installation
Contrary to popular belief, using and installing Artificial Intelligence solutions does not require much effort. On the contrary, our mobile field attendance control system is an intuitive program that operates in a simple way and explains step by step how to use each tool.
Each function is customized according to the company's model and is adapted to the operation of each organization according to the customer's requirements.
How can a control system make a company's productivity more efficient?
When work organizations work in an organized way, the different systems and communication channels between the different departments work better. Guidelines are given more clearly and it is not difficult for the worker to execute each specification.
The attendance control systems with Artificial Intelligence in the field have this effect on agricultural companies, becoming an automatic farmer that centralizes data, orders it, generates reports and takes care of the company's resources.
In addition, it promotes employee satisfaction, because having such a tool builds trust among employees. They can use their cell phones to consult their information for the month and access the details of each day worked.
Are you ready to implement this solution in your company? If so, please complete the form available on our website and we will contact you.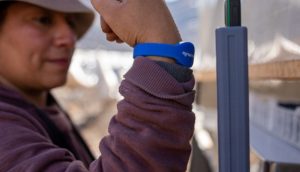 Abordamos la importancia de implementar soluciones inteligentes de control de asistencia móvil en las empresas del sector agrícola.
Read more "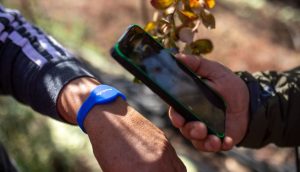 No hace falta ser un experto para saber utilizar la tecnología en el campo. Bajo esa premisa, desde Agroprime se crean herramientas inteligentes para hacer más fácil, productivo y óptimo el trabajo de los agricultores. Como ya lo hemos abordado en otros artículos, la transformación digital repercute en todos los procesos de producción, siendo la
Read more "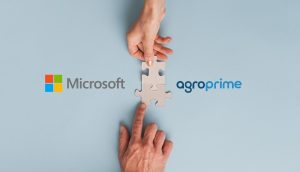 La transformación digital llegó para quedarse y su impacto se ha visto reflejado en todos los sectores productivos de la sociedad, entre ellos, la agricultura. El trabajo del campo no escapa de la transformación digital y en la actualidad la forma de gestionar las operaciones agrícolas es muy distinta a lo que se hacía hace
Read more "