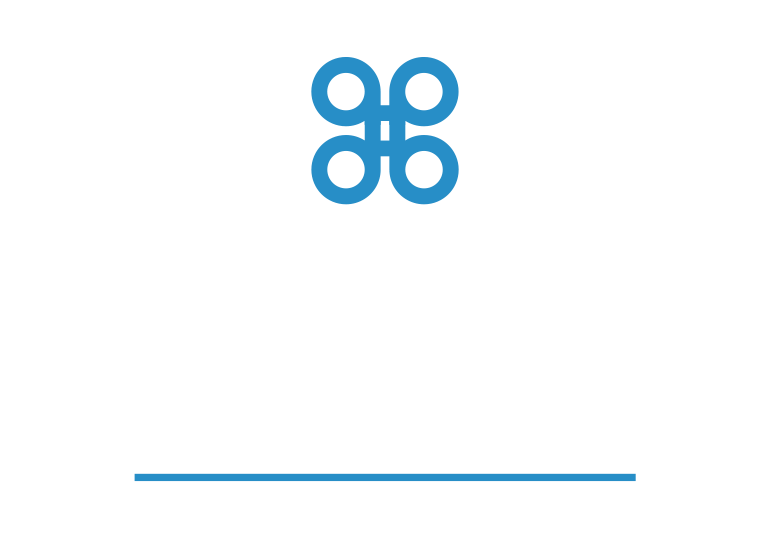 SaaS Software Suite for Farm Business Management
Control all the income and costs of your field, to obtain the result for each crop.
With the Agricultural Management Software, manage your company's critical processes through information panels with key indicators.
Get to know all the modules of this suite:
Automate your purchasing flow and better organize your warehouse management with Agroprime's efficient inventory system.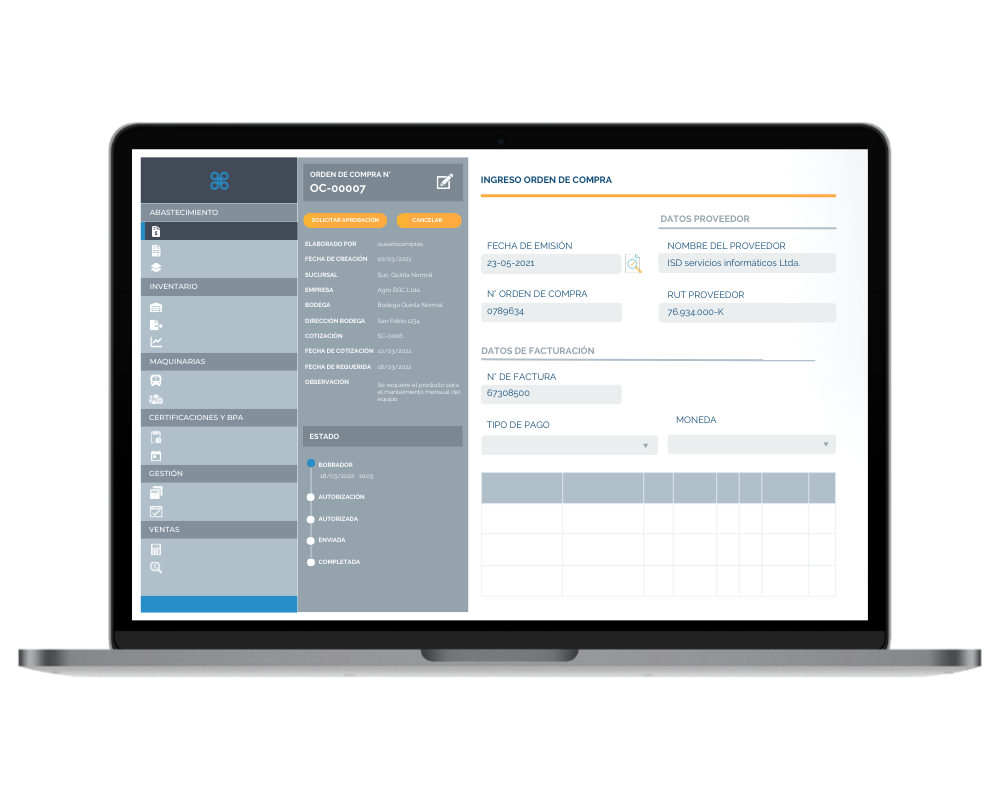 A complete software to keep track of your applications and everything you need to comply with the demanding quality certifications of the fresh produce industry.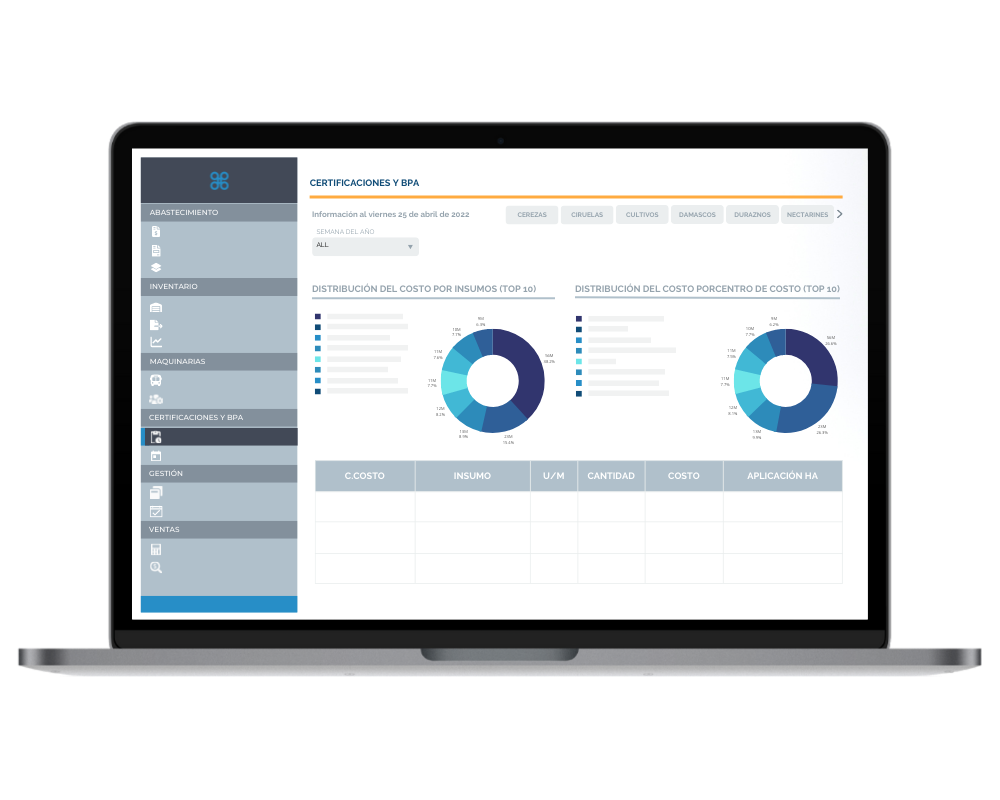 Monitor the use of your machinery and distribute the cost of your work to each quarter. Compare the cost per hour of different machines and optimize the cost per labor.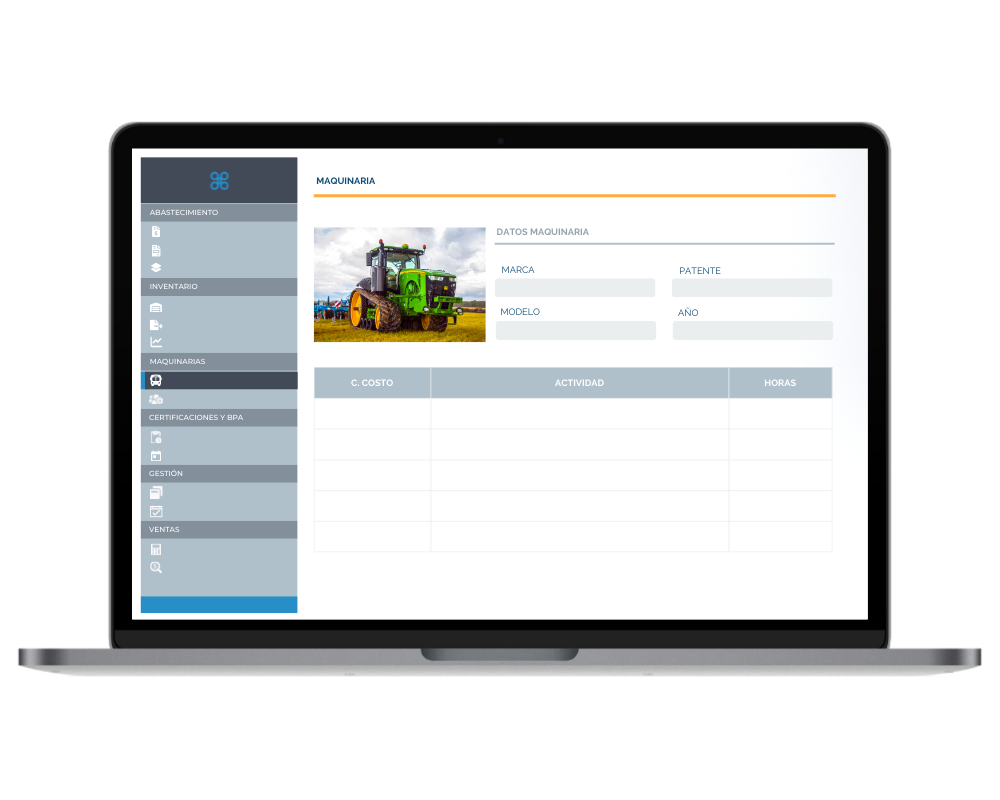 Record all tax documents and distribute them by cost center or hectare.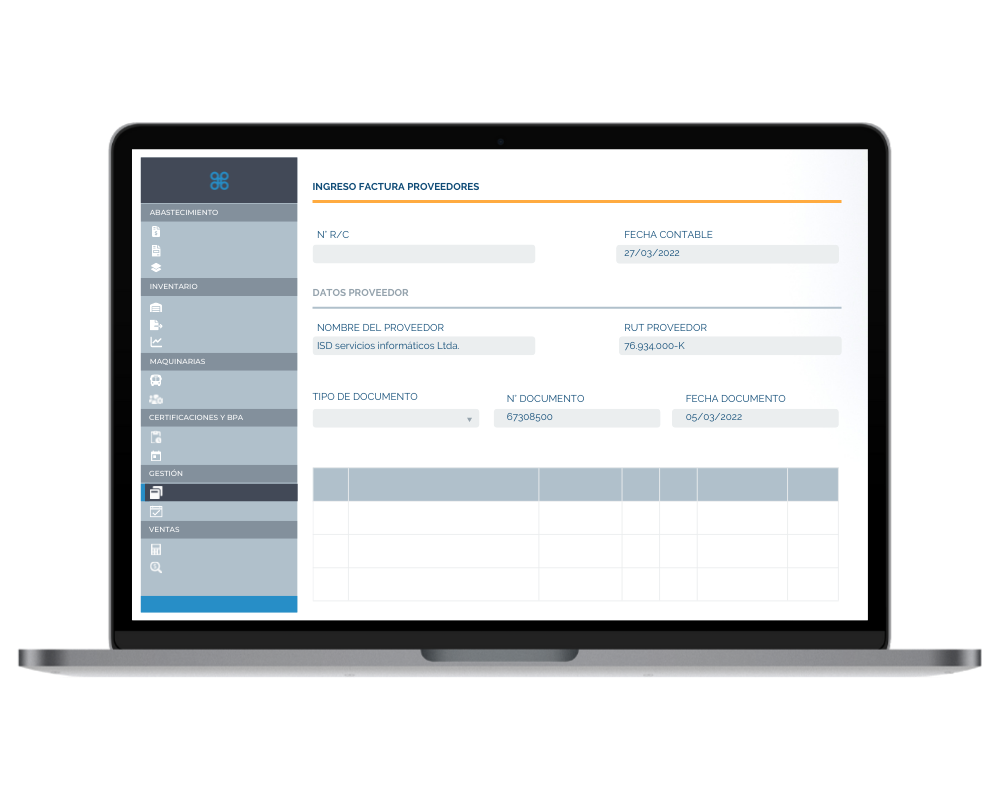 Agricultural Cost and Budget
A powerful agricultural costing system at the quarter level for the different cost sources. Easily compare actual versus budget and take your management to the next level.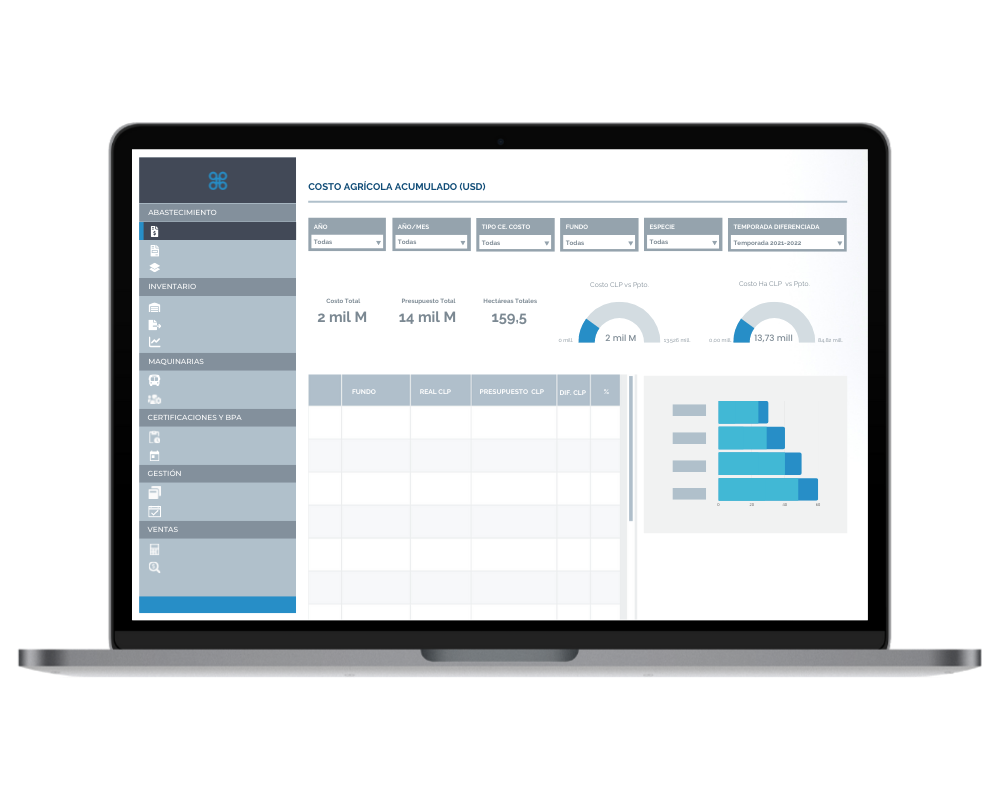 Traceability of each physical lot from harvest pickup to in-plant processing using mobile applications and QR codes.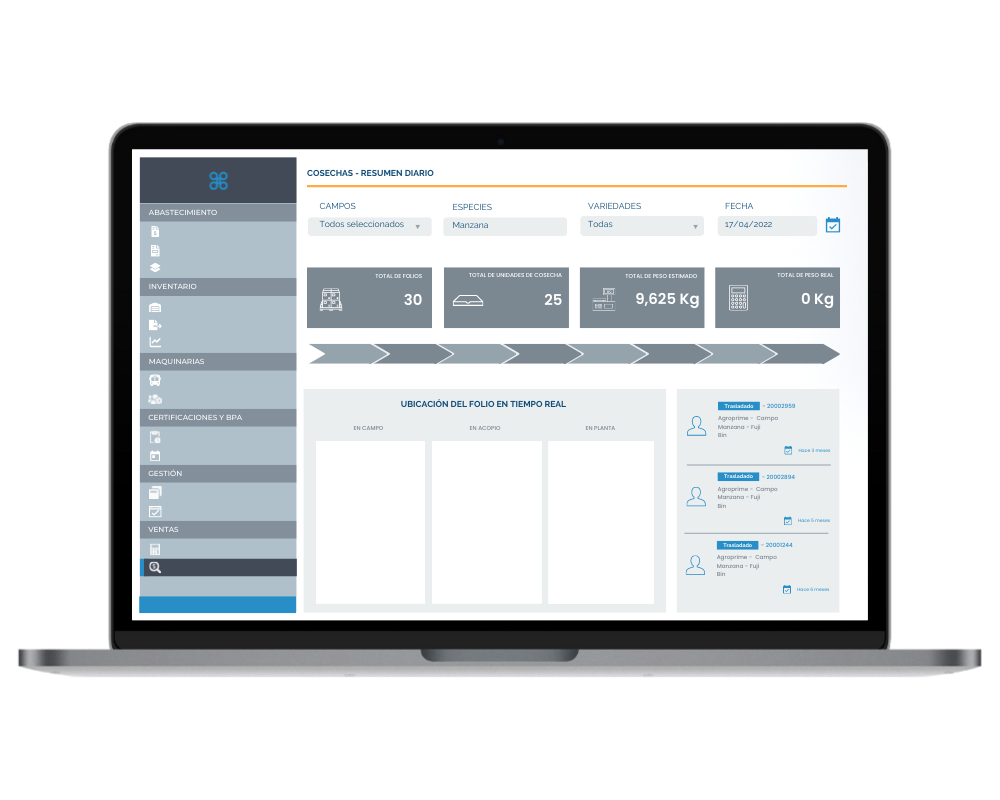 Gestión Financiera y Contable
Todas las herramientas administrativas necesarias para ahorrar tiempo y expandir su negocio agrícola. Contabilidad Tributaria y Financiera, multiempresa, multimoneda y por temporada.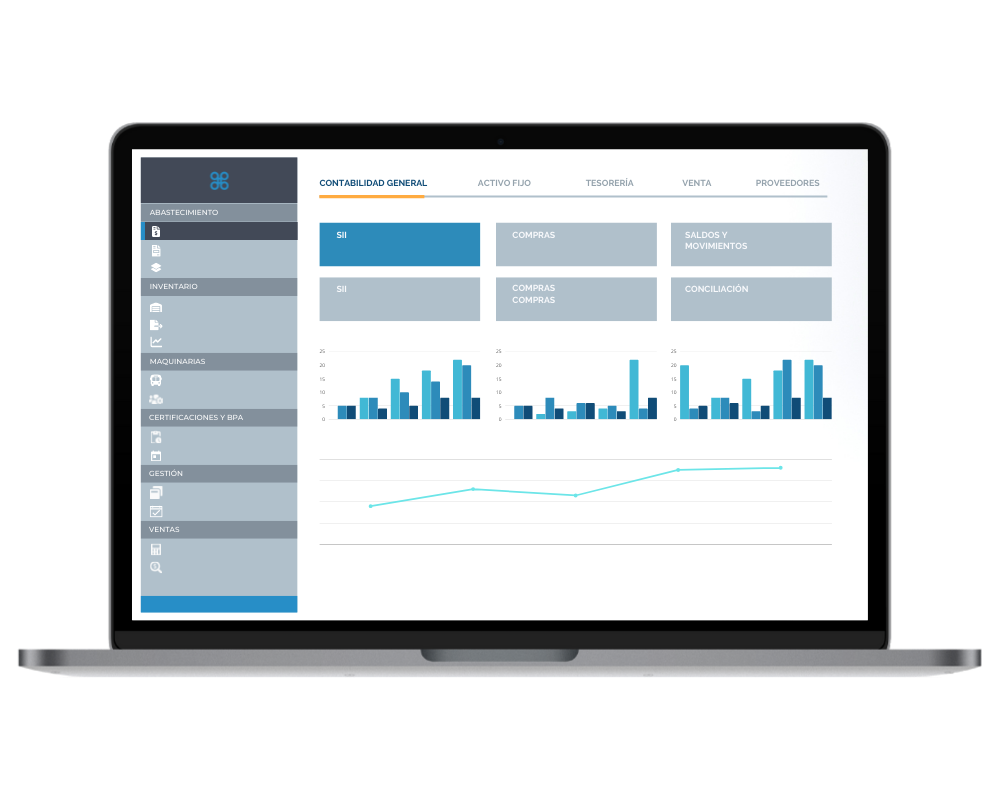 Use Agroprime Gestión Agrícola
The complete solution to manage your agricultural business
This transactional platform covers all the administrative processes required by the agricultural company.
Centralize all field operational information, control purchases, inventories and distribute your expenses by cost center or hectare.
Control all the income and costs of your field, to obtain results for each crop.
Manage your warehouses, machinery, compare actual costs vs. budget. Identify your most profitable crops
Agroprime has allowed us to significantly improve farm management, detect areas for improvement and generate savings across the board.
Let's talk and take your field to the next level.
Enter your data and we will contact you to coordinate a DEMO of Agroprime Agricultural Management and the main features to manage your field.