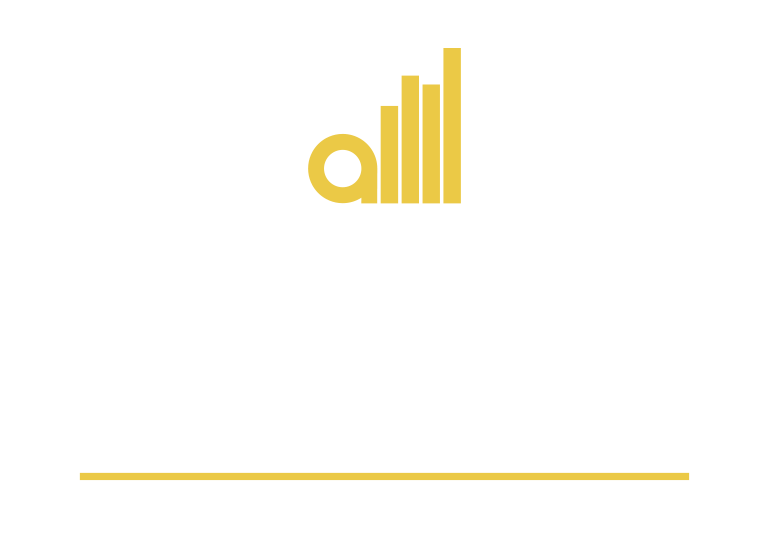 SaaS Suite for Advanced Reporting
Customized reports extracting all the information from the platforms.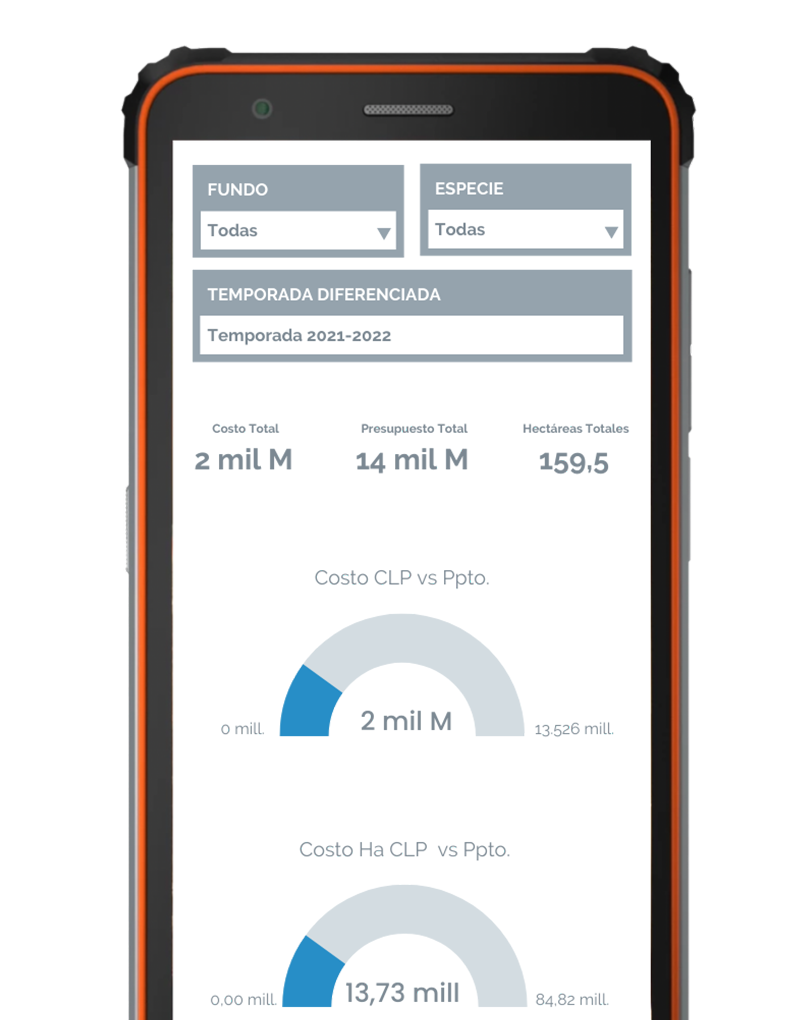 Agroprime develops customized reports extracting all the information from the platforms, generating through multidimensional data cubes. Based on the cubes, high-level and detailed reports are designed in order to provide efficient management tools for the company's resources.
See the full POTENTIAL of this suite:
It allows to make Balance Sheet reports, Income Statements at company, field and seasonal level. Analyze account balances by subsidiary.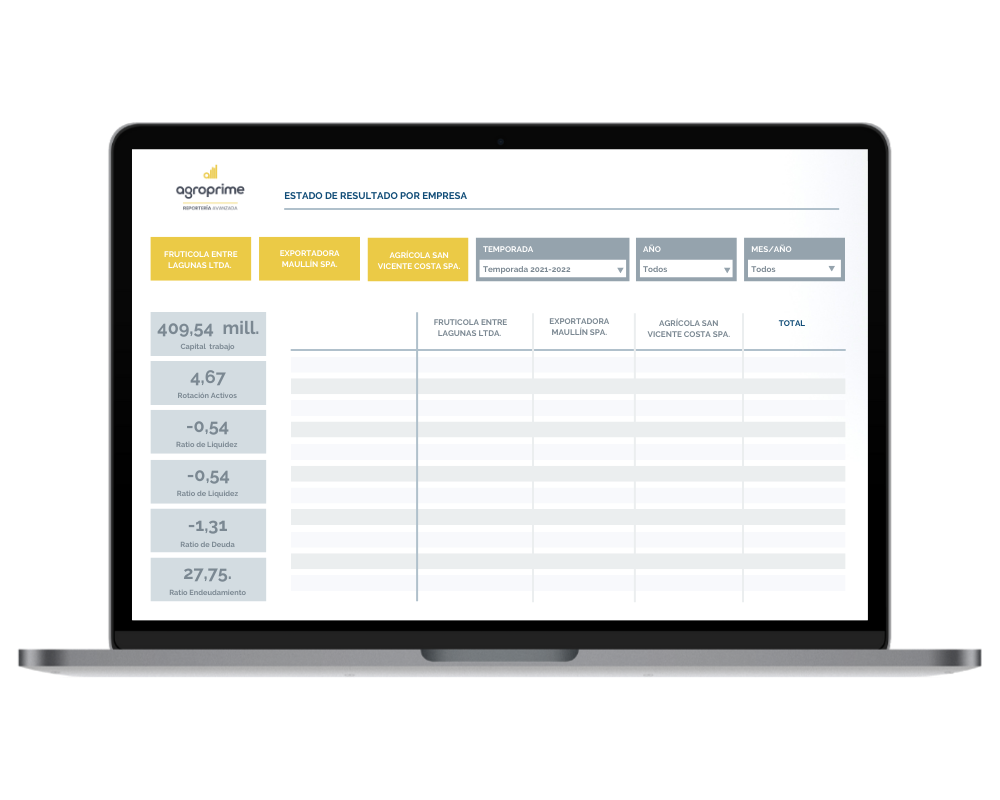 Compare the historical compensation book and analyze your people's compensation by cost center, species and variety.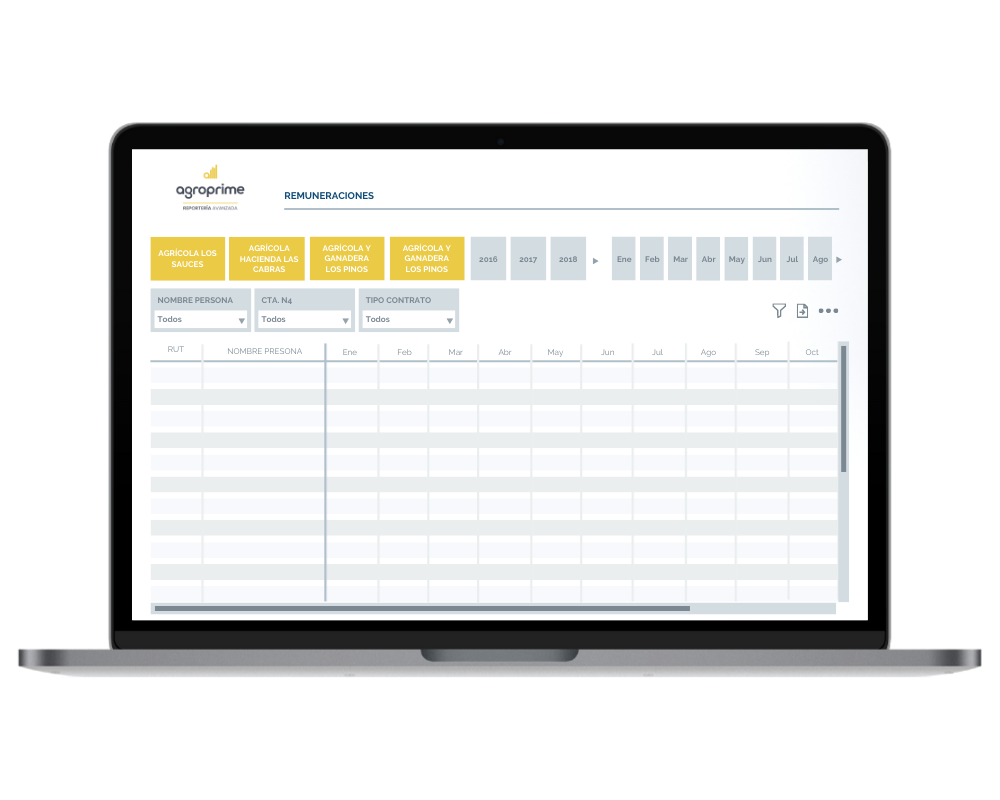 It measures the detail of warehouse stock and incoming and outgoing movements. Analyze consumption by cost centers and obtain costs by input application.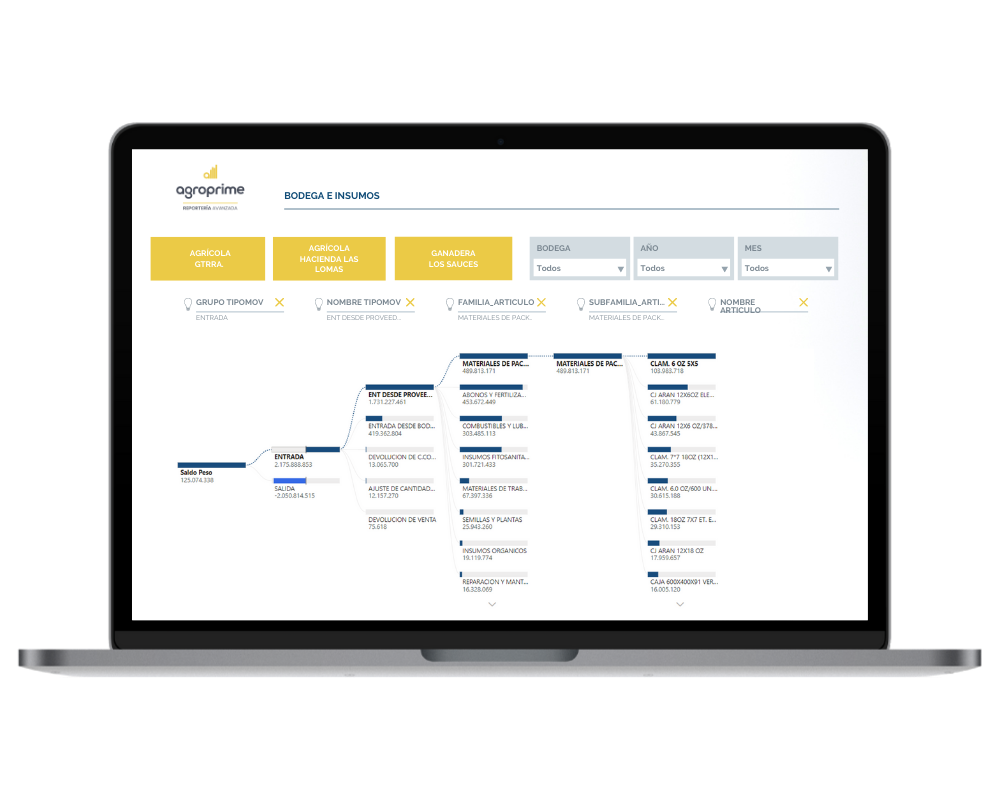 Monthly Agricultural Management
Analyze your field management by hectares, cost centers. Compare budget and previous seasons vs. current costs.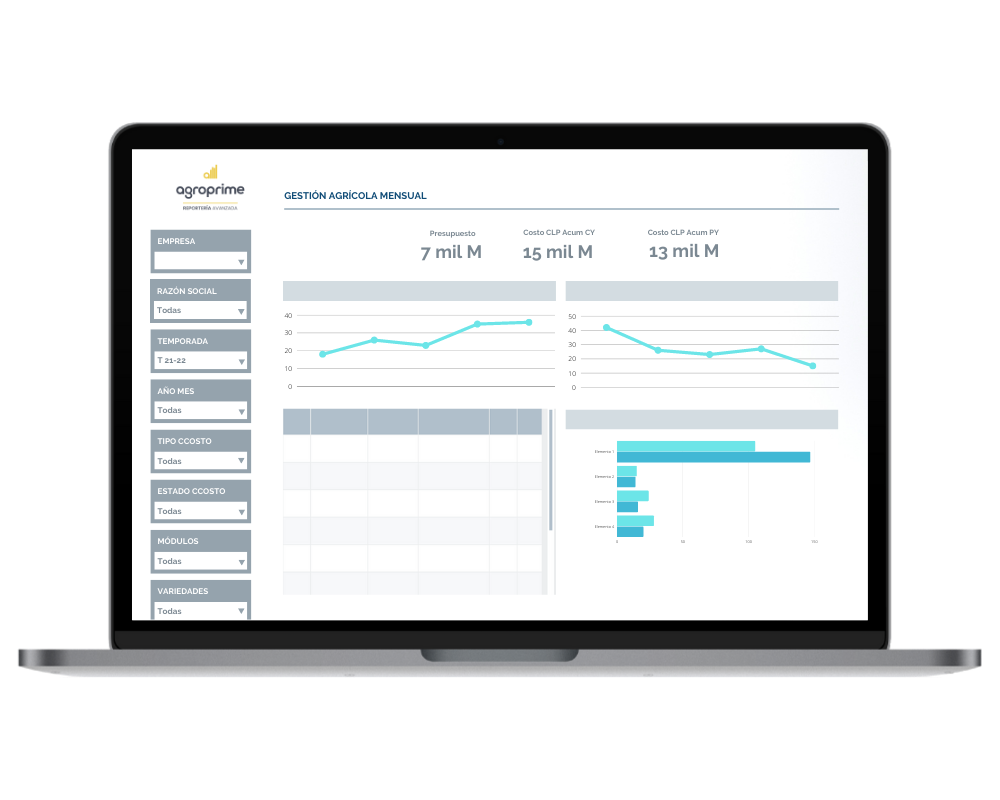 Generates reports to record machine usage at the cost center or labor level.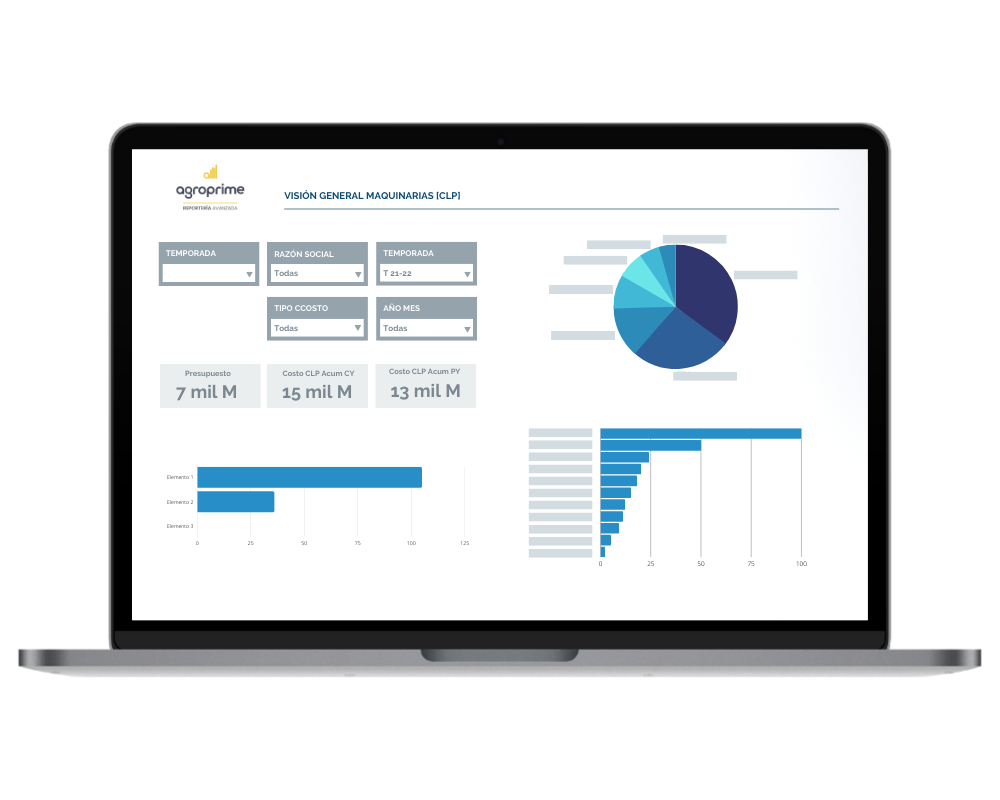 Reporter for the registration of invoices by supplier, invoice number, expense concept. Details the distribution of expense invoices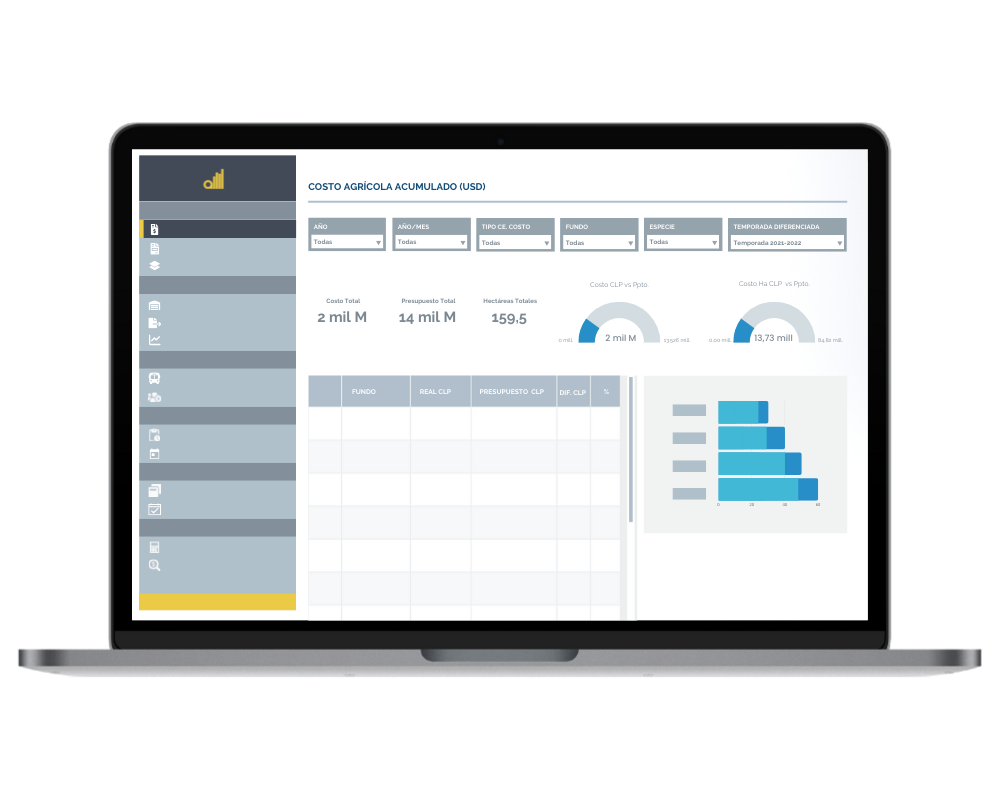 Benefits of smart reporting
Intelligent reporting is key for companies, since it allows turn raw data into valuable information, thus obtaining the economic status of your company.
Act with a deep analysis of the financial report. This being vital, given that you can anticipate possible problems or confirm that the strategy is convenient. In addition, you will make more accurate decisions in order to increase the profitability of the company.
Thanks to the financial reports, you will be able to clearly know the origin of your company's income and expenses during a certain period of time.
Global Visión: determines which actions are beneficial for the company and detects those that are inefficient.
Make better decisions:more accurate and backed by real data.
Find new business opportunities: boost sales, clearly visualizing the fluctuations of the financial report..
Agroprime has allowed us to significantly improve farm management, detect areas for improvement and generate savings across the board.
Complete this form and one of our executives will contact you to learn more about your business, its needs and tell you about the main features of Agroprime Advanced Reporting
Let's talk and take your field to the next level.